Assistant Professor, Civil, Construction, and Environmental Engineering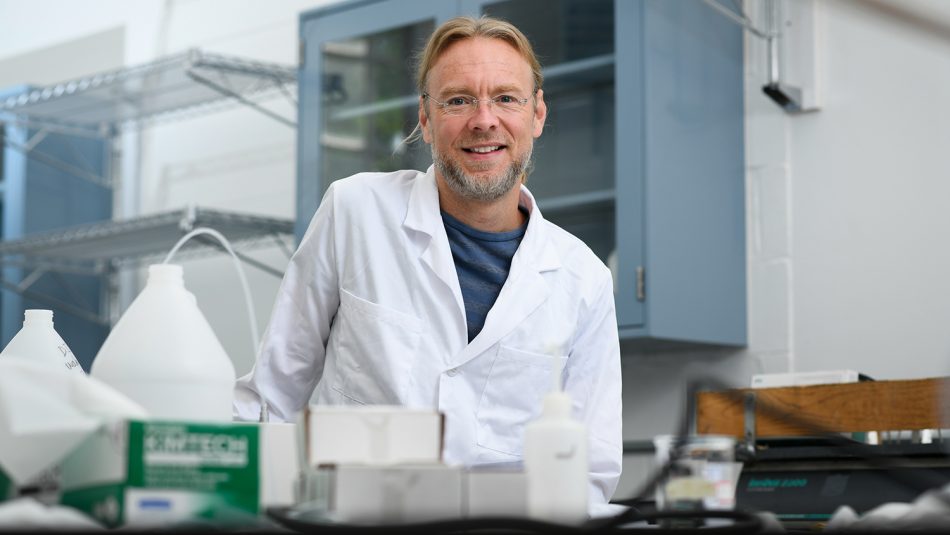 Contact Information
Josh Kearns joined NC State in January 2018 as a Chancellor's Faculty Excellence Program cluster hire in Global Water, Sanitation and Hygiene (WaSH). An assistant professor in the Department of Civil, Construction and Environmental Engineering, he specializes in using chemistry, environmental science, and engineering to understand and repair ecological harms and empower marginalized peoples. Kearns' research interests include field detection of pollutants and chemical hazards in drinking water sources along with the development of affordable and locally managed mitigation technologies.
He and his colleagues pioneered the use of biochar — a charcoal-like material generated from local biomass — as an adsorbent for use in water treatment to remove chemical toxins such as herbicides, pharmaceuticals, and industrial pollutants. This work involved significant field as well as laboratory research components. Kearns has more than ten years' experience working in WaSH development with villages and community based organizations in southeast Asia. He also conducts an ongoing field research and WaSH practitioners' education program with a community based organization in central Mexico.
A native of West Virginia, Kearns earned a Bachelor of Science in chemistry, with a minor in environmental engineering, from Clemson University in 2000. He achieved a Master of Science in environmental biogeochemistry from the University of California-Berkeley in 2005, followed by a Ph.D. in environmental engineering from the University of Colorado-Boulder in 2016. Since 2008, he has worked intermittently as a visiting researcher with Dr. Detlef Knappe in NC State's Department of Civil, Construction and Environmental Engineering.
Kearns serves as Director of Science for Aqueous Solutions, a nonprofit organization based in Thailand that implements innovative approaches to water supply and treatment in hill tribe villages. Kearns is also director of the WASH-Toxics Working Group, an interdisciplinary initiative advancing innovative, affordable, and sustainable technologies to control toxic chemicals and supply safe water to resource constrained and developing communities.