Professor, Molecular Biomedical Sciences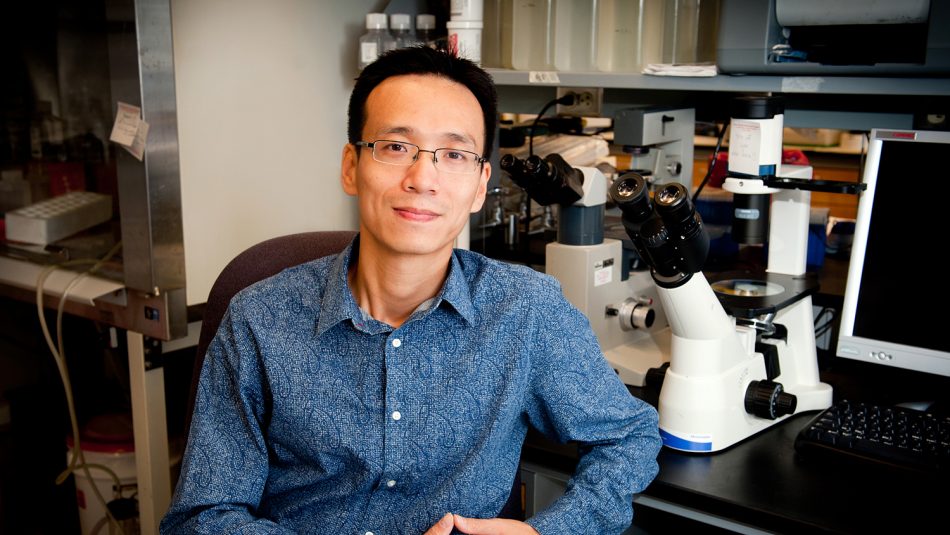 Contact Information
Ke Cheng joined NC State in August 2013 as a Chancellor's Faculty Excellence Program cluster hire in Translational Regenerative Medicine. He is a professor in the Department of Molecular Biomedical Sciences at NC State's College of Veterinary Medicine and in the NC State University/University of North Carolina at Chapel Hill joint Department of Biomedical Engineering. Cheng's research focuses on the translational aspects of patient-derived stem cells, and interacts frequently with clinicians at the College of Veterinary Medicine to identify needs and develop clinical projects at the Veterinary Health Complex.
Cheng previously served as an assistant professor at Cedars-Sinai Medical Center and the University of California Los Angeles School of Medicine, where his research focused on stem cells and regenerative medicine in animal models. Cheng also served as director of the stem cell lab for multiple clinical trials, including the world's first human trial using cardiac stem cells.
Cheng received a bachelor of science in pharmaceutical engineering from Zhejiang University, followed by a Ph.D. in biological engineering from the University of Georgia. Cheng's research has been summarized in scientific journals including Lancet, Circulation, Circulation Research, Journal of the American College of Cardiology, Stem Cells, Biomaterials, and Cardiovascular Research. He is an assistant editor for the Journal of Cellular and Molecular Medicine and serves on the editorial board for several other journals.