Associate Professor, Biological Sciences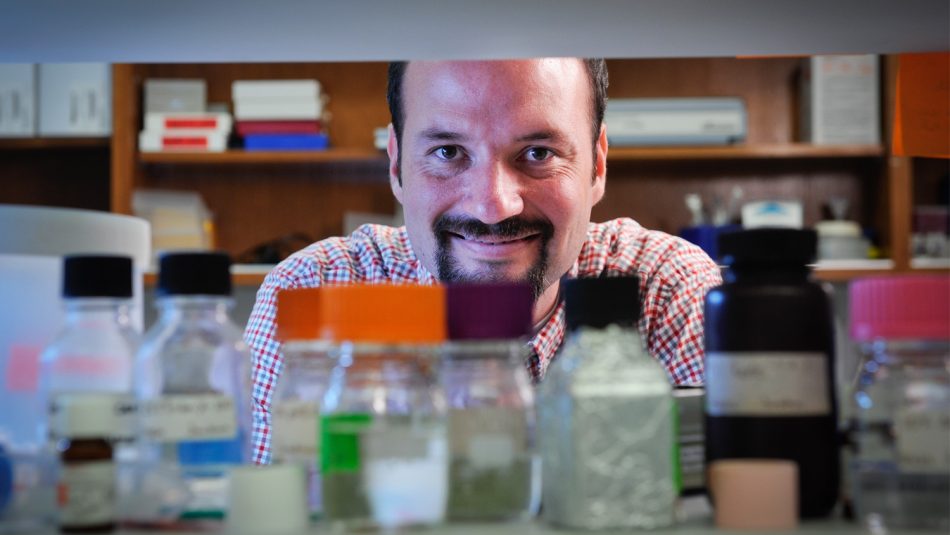 Contact Information
Toxicology Building 212
Raleigh, NC
P: 919-515-8520
Note: Michael Bereman passed away in March 2021. He was still working on his research up until his death. Read his obituary to learn more about his life or this 2017 College of Sciences article to learn more about Michael's work at NC State.
Michael Bereman joined NC State in August 2013 as a Chancellor's Faculty Excellence Program cluster hire in Environmental Science. Bereman is an associate professor in the Department of Biological Sciences and a member of the Center for Human Health and the Environment (CHHE). He is also a leader in the field of bioanalytical mass spectrometry, with research spanning key areas in the fields of analytical chemistry, biology, statistics, bioinformatics and technology development. Bereman's efforts focus on continued improvement in technology with targeted applications in two main areas: development of analytical assays to quantify the degree of overall exposures using existing, modified and novel targets in biological fluids; and the elucidation of the impact of various environmental exposures on the etiology of diseases using both human specimens and animal models. Bereman's ultimate goal is to develop a comprehensive understanding of the effects of the local environment on human biology, such that therapeutic targets could be discovered and disease risk mitigated by limiting exposure.
Bereman previously served as a staff scientist in the Department of Genome Sciences at the University of Washington, where he concentrated on the development of a molecular signature to gauge the aggressiveness of prostate cancer, along with methods for implementing quality control in a proteomics lab. As a post-doc in genome sciences, he focused on instrumentation development in mass spectrometry and methods to measure protein metabolism using both human and in-vitro models of respiratory distress syndrome. Bereman received his Ph.D. in analytical chemistry from NC State, where he studied global glycan profiling for early detection of epithelial ovarian cancer. In addition to two book chapters, he has authored 25 peer reviewed papers and more than 40 abstracts at national conferences. In 2012, he was named one of the top 10 young bio-analytical scientists in the nation (within 10 years of receiving a Ph.D.)  with potential to impact human health and disease by the editors of Analytical Bioanalytical Chemistry. In addition to research, Bereman has a keen interest in effective teaching models and implementing technology into the classroom. He leads an intensive 2.5 week course with lecture and integrated laboratory modules on targeted proteomics every summer at Cold Spring Harbor Laboratories in Long Island, New York.