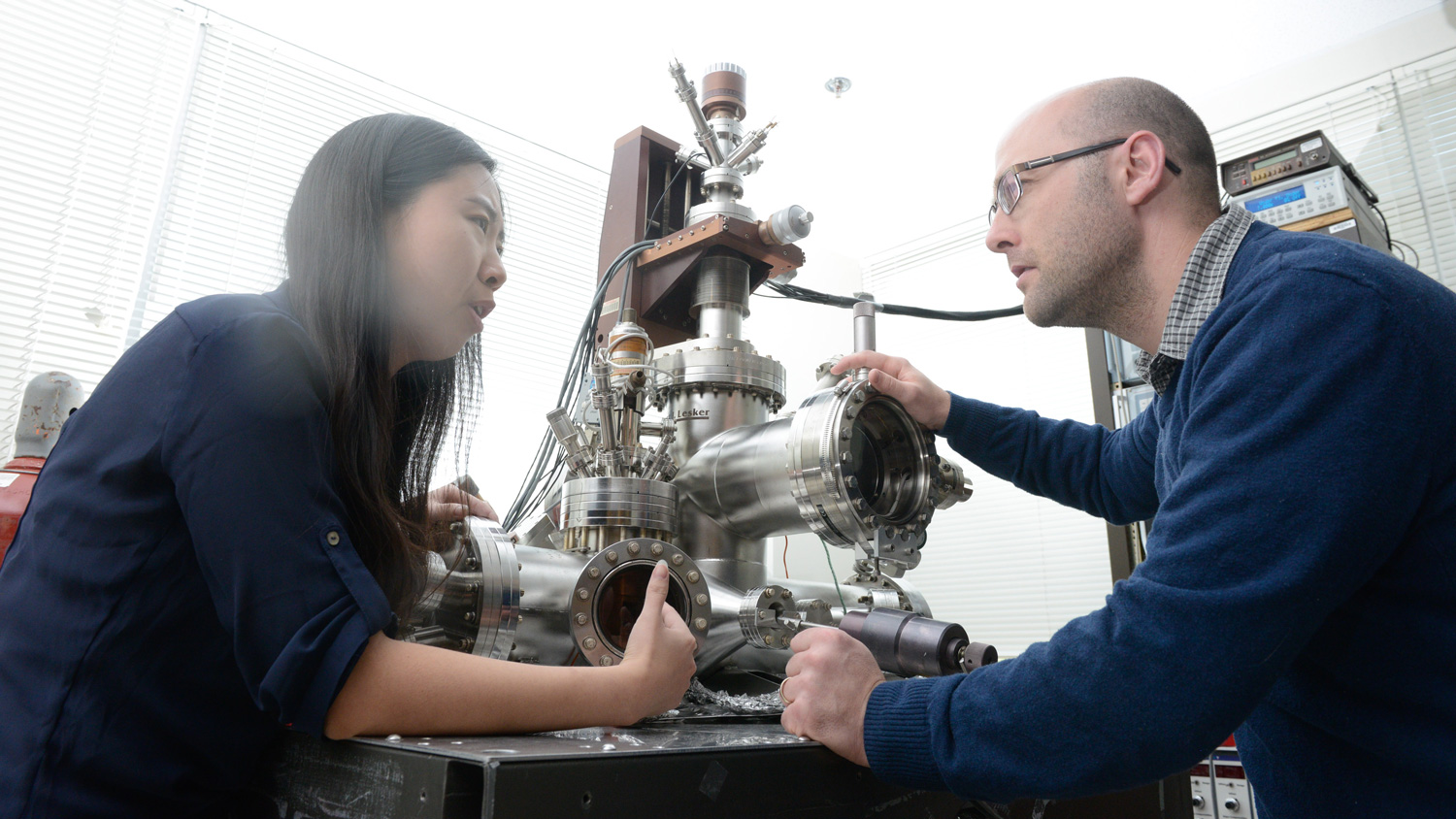 Carbon Electronics
We work to revolutionize the use of carbon-based technology involving computers, renewable power sources and energy storage.
About
Cluster Coordinators
Cluster Colleges
College of Engineering, College of Sciences (lead college)
Strategic senior hires and complementary facilities will fill critical gaps that will lead to international prominence in next-generation, carbon-based energy, display, solid state lighting and/or detector technology and computation platforms, allowing for the exploitation of their semitransparent or unique spin properties. We envision interrelated fundamental and applied technology advances that provide revolutionary computing approaches, renewable power sources, advanced energy storage and novel device capabilities such as energy-efficient and low-cost memory and sensor devices. Many of these can be integrated into truly self-sustaining systems such as self-powered greenhouses, integrated solar cell-algae bioreactors, or integrated, self-powered health monitors. Our vision is to become a global carbon electronics leader, and we believe that cluster faculty, in synergy with existing faculty and infrastructural resources, is the final critical investment to establish and maintain a leadership position.
Open

Positions
History
Carbon and carbon hybrid electronics require a low energy-budget and offer environmentally-friendly processing and possible cradle-to-cradle recycling. To bring together the Triangle community and NC State University faculty already performing excellent research in carbon electronics and related materials systems, a workshop with international participation and internationally known keynote speakers was organized February 4, 2014, supported by a Research and Innovation Seed Funding (RISF) grant from NC State. The workshop report was turned into a University of North Carolina General Administration (UNC-GA) Research Opportunities Initiative (ROI) grant application by a team from NC State, the University of North Carolina at Chapel Hill and North Carolina Central University. The ROI grant has been funded at $2,800,000 and will be used to build unique instrumentation as well as help with startup of senior hires. The grant has already been used successfully to help hire Professor Franky So as a chaired professor into the Material Science and Engineering Department.