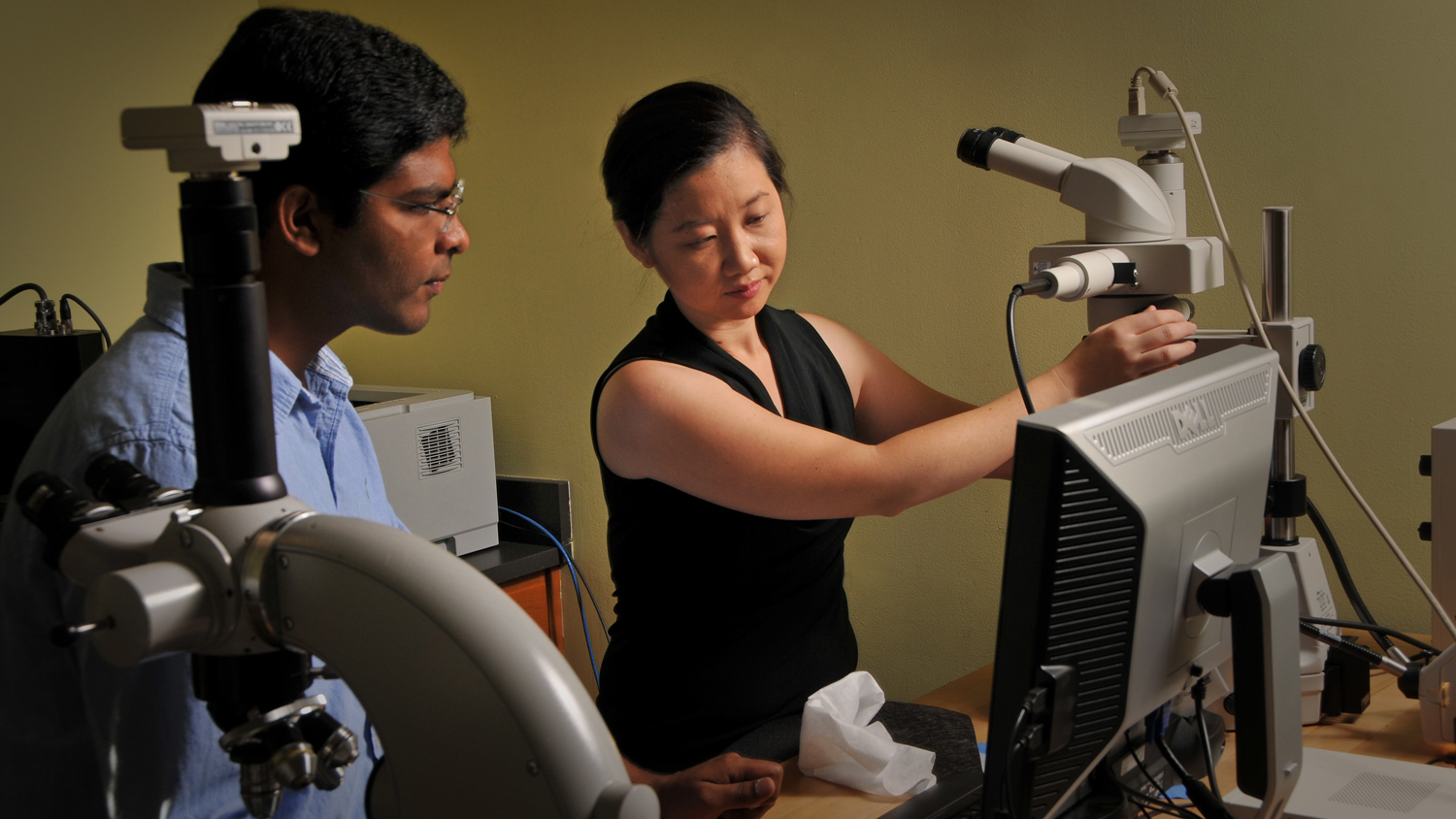 Faculty Resources
Our faculty clusters program brings together scholars from across the academic spectrum and gives them the support they need.
Equipped to Succeed
Join Our Team
Put your research to work at NC State.
The causes and impacts of society's biggest challenges touch many subject areas. So do the solutions to these problems. That's why we created the Chancellor's Faculty Excellence Program, a collection of 20 interdisciplinary clusters that foster collaboration among faculty researchers at NC State.
In the search for solutions, we're doing more than bringing diverse groups of researchers together. We're also building an infrastructure that supports their work. Some pieces of that infrastructure, such as changing promotion and tenure processes to encourage interdisciplinary work, are done behind the scenes. Others are easy to see, like our investment in library support for each faculty cluster.
All our efforts aim to give cluster faculty the tools they need to find innovative, applicable solutions to grand challenges.