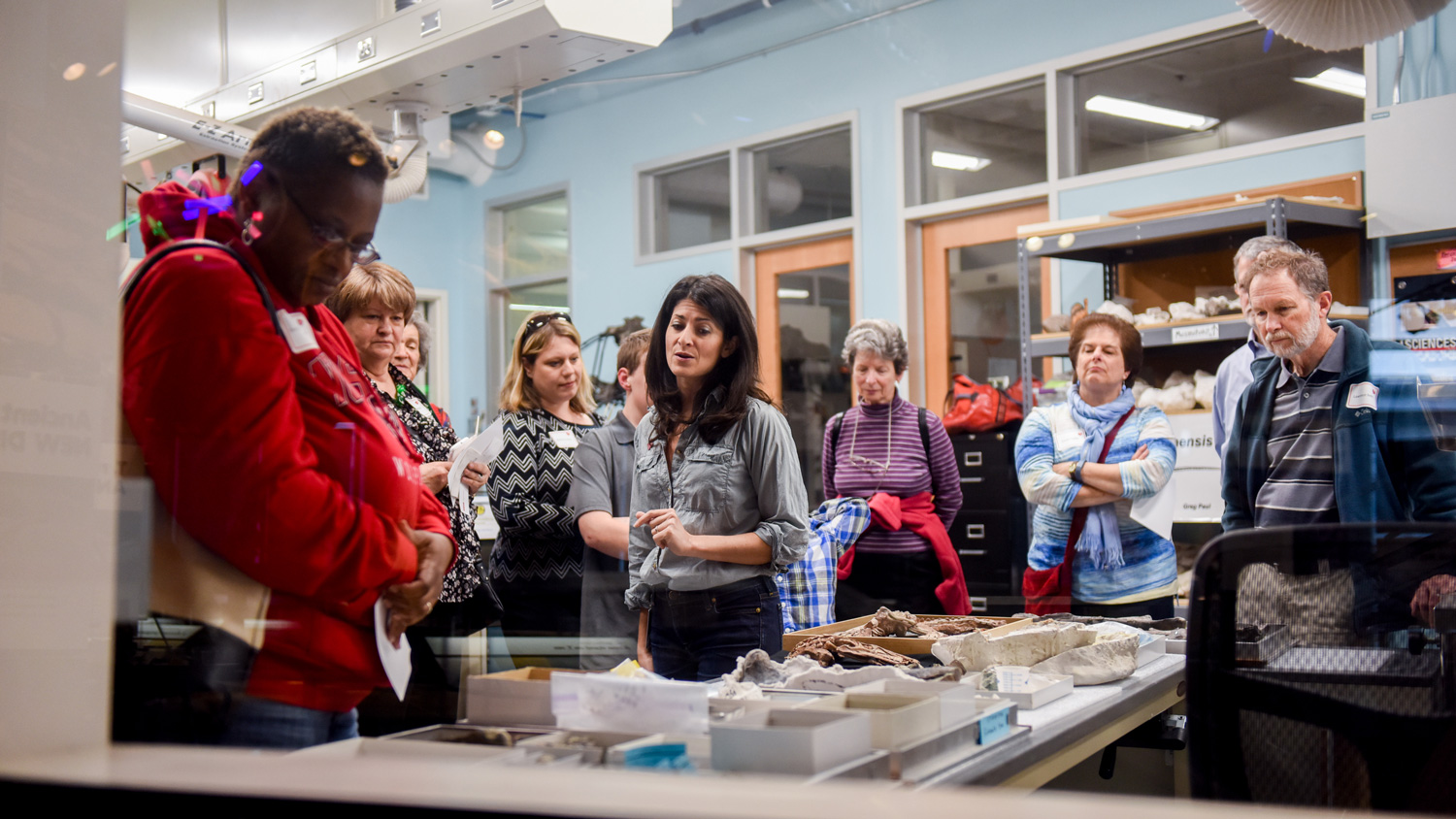 Leadership in Public Science
We engage the public in scientific discourse to shape the way we view and interact with the world.
About
Cluster Coordinator
Cluster Colleges
College of Education, College of Humanities and Social Sciences (Lead College), College of Natural Resources, College of Sciences
Social Media
Our cluster focuses on citizen science and science communication. We conduct research that directly engages the public, particularly those in underserved communities, in citizen science research. We also study the impact of public participation in science, particularly in informal educational settings. Our interdisciplinary research will develop best practices and theoretical frameworks for improving the way researchers communicate their science and engage stakeholders. Building on these foundations, our cluster will grow and integrate science communication and public engagement programs that train NC State scientists to more effectively communicate across diverse publics. We will partner with faculty leading complementary programs and lead campus-wide efforts that promote public engagement in science.
Cluster

Website
Impact
We will expand NC State's impact and global reach while leveraging our tremendous existing strengths and extension legacy. The innovations, partnerships and scholarship emerging from this cluster will shift the way researchers create new opportunities for interdisciplinary research and teaching, and enhance the university's competitiveness for research funding. Most importantly, this cluster will result in a more scientifically literate public, one better equipped to make informed decisions about grand societal challenges related to health, energy, security and the environment.
History
NC State has emerged as a leader in connecting the public to pressing scientific issues through internationally recognized programs in citizen science, science education and science communication. Faculty in ecology, chemistry and atmospheric science have built successful public science programs within their research programs. Key examples of NC State public science initiatives include:
The longstanding partnership between the university and the North Carolina Museum of Natural Sciences, which has yielded joint faculty positions, shared citizen science projects and public engagement opportunities for faculty and students.
The work of the STEM Education Department, The Science House and the Friday Institute with scientists to develop innovative programs that train science educators and improve learning opportunities for underserved Pre-K-12 populations.
Efforts by faculty in the College of Humanities and Social Sciences that study public communication of science and train scientists to better engage stakeholders and disseminate their research outcomes.