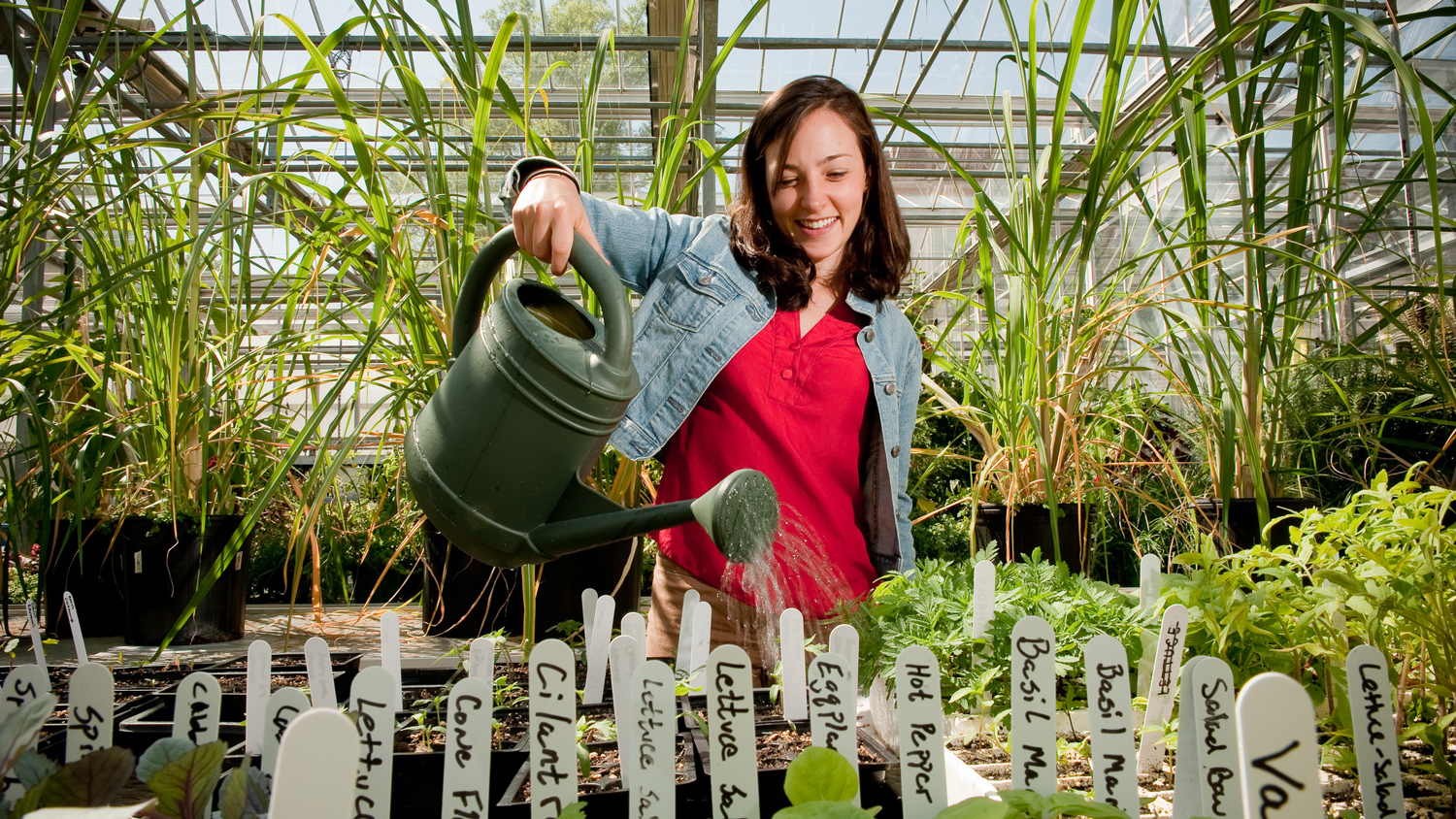 Emerging Plant Disease and Global Food Security
Through agricultural research and outreach, we combat the emerging pathogens and pests endangering our global food supply.
About
Cluster Coordinator
Cluster Colleges
College of Agriculture and Life Sciences (Lead College), College of Engineering, College of Natural Resources , College of Sciences
This cluster will create new knowledge and tools to better understand and counter these emerging infectious plant diseases caused by pathogens and pests. Resulting discovery will enable a more rapid response to contain and limit potential damage by these threats. Four new faculty will be hired to conduct integrated research on emerging diseases and develop a new graduate certificate in global food security across four colleges. College-specific connections include:
Agriculture and Life Sciences: Make significant impacts on improvements in crop production and play a leading role in developing breakthrough technologies to manage pests and diseases of plants and food-borne pathogen outbreaks.
Engineering: Develop sensing and detection devices for pathogens and use these devices in combination with robotics to deliver devices to the field.
Sciences: Develop bioinformatic tracking tools and workbench applications for modeling spread of genotypes of pests and pathogens.
Natural Resources: Develop new geospatial analytic tools to monitor "real-time" disease emergence, sources of outbreaks and spread using "big data" mining tools and mathematical modeling.
Cluster

Website
Impact
This cluster combines expertise in biological sciences, geospatial analytics, bioengineering, evolutionary biology, epidemiological modeling, bioinformatics, and humanities and social sciences. Cluster faculty will develop and deploy next generation plant disease management knowledge, tools and technologies and train a new generation of globally-engaged scientists. Our work has the potential to impact humanity on an enormous scale—reducing crop losses from pests and diseases and increasing farmer incomes, improving nutrition and food safety, improving human health, and increasing people's overall quality of life. In an interconnected and interdependent world, we also see our work as supporting policy reforms and greater gender equity through the development of sustainable, climate-smart food production.
History
NC State maintains a strong history of conducting international agricultural research and outreach. Many emerging plant diseases and pests threaten global agriculture, and reported outbreaks have become more severe with trade and changing climate. In the mid-1800's, late blight of potato caused widespread famine in Ireland. Today, this disease and others pests and diseases such as cassava brown streak, stem rust, Black Sigatoka and Panama disease of banana, and maize lethal necrosis threaten food security in Southeast Asia and Africa. Our faculty manage research programs on many of these pathogens, and have received funding from the Bill and Melinda Gates Foundation, the National Science Foundation, USDA National Institute of Food and Agriculture, USDA Foreign Agriculture Service and USAID. Cluster faculty will focus on both pandemic and emerging pests and pathogens that are responsible for large yield gaps.