Assistant Professor, Population Health and Pathobiology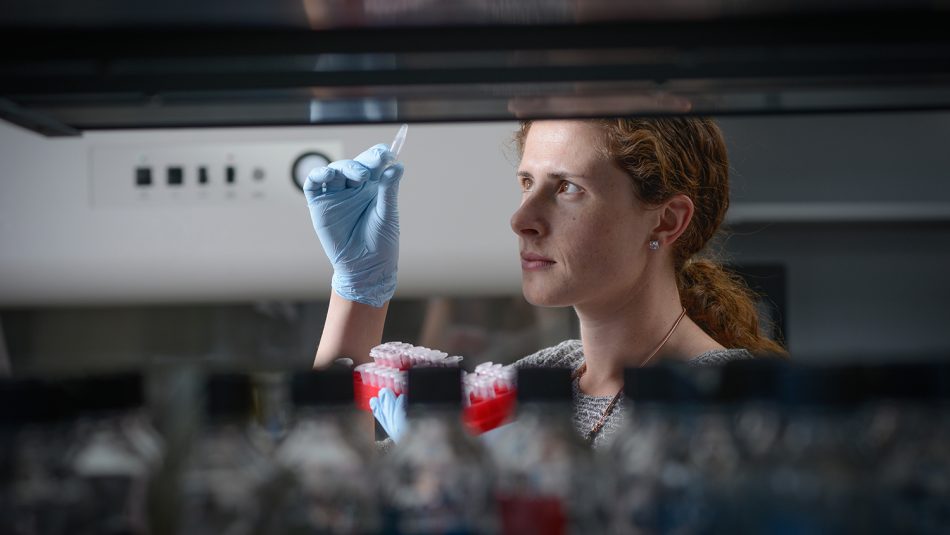 Contact Information
CVM Research Building 392
Raleigh, NC

Kelly Meiklejohn joined NC State in January 2018 as a Chancellor's Faculty Excellence Program cluster hire in Forensics. An assistant professor in the Department of Population Health and Pathobiology, Meiklejohn performs research in the realm of DNA forensics. Some of her previous research includes: testing and evaluating single nucleotide polymorphisms (SNPs), short tandem repeat (STR) and mitochondrial (mt) forensic assays developed for massively parallel sequencing (MPS) platforms; identifying modifications to protocols for forensic MPS assays to permit automation of both laboratory work and data analysis; improving the recovery of mtDNA from hair shafts (without roots); assessing the utility of a range of polymerases for obtaining mtDNA amplicons from challenging forensic samples; and developing a molecular protocol to identify non-human biological material encountered in casework. Her current research interests are focused on applying new technologies (such as MPS) to casework scenarios that could benefit from additional information, especially in the arena of wildlife and animal forensics.
Meiklejohn obtained her bachelor's degree and Ph.D from the University of Wollongong (Australia). Her Ph.D was focused on the taxonomy and systematics of the forensically important Australian flesh flies. Meiklejohn joined NC State after completing a postdoctoral fellowship with the Counterterrorism and Forensic Science Research Unit (CFSRU) of the FBI Laboratory, in Quantico, Virginia (sponsored by ORISE). Her work has been published in forensic, phylogenetic, entomology, taxonomy and systematics journals. She has also taught both undergraduate and graduate level courses and mentored interns and forensic science master's students.
Learn more about the Meiklejohn Lab at NC State.